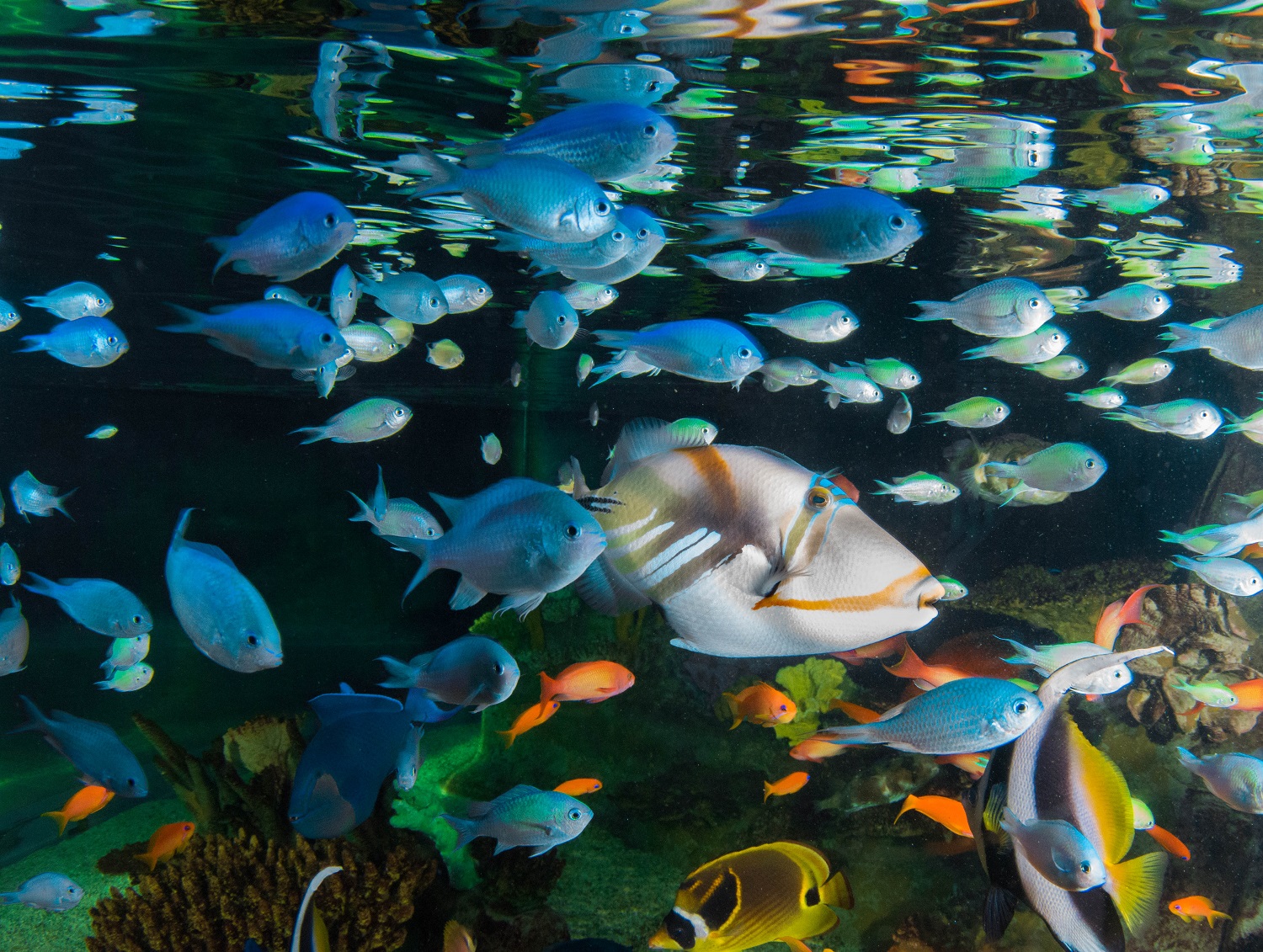 Discover our coral cave…
Can you imagine getting a beauty treatment in a cave? That's exactly what some of the fish in our Coral Cave exhibit do, as some of the smaller species clean their face and body. While it may not seem like a traditional spa, there are plenty of bubbles.
Our colourful exhibit replicates the coral reefs that can be found in the world's Indo-Pacific oceans, the tropical waters of the Indian Ocean, the Western and the Central Pacific Ocean.
Home to over 50 species of tropical fish, our popular exhibit includes curious Bannerfish and friendly Pufferfish.
If you're lucky, you might even catch a glimpse of our shy catshark.
Explore further into the darkened cave by stepping up to the viewing platform overlooking the display.
Keep your eyes peeled for the beautiful Bubble Tip Anemones swaying in the current, and the cheeky clownfish that play amongst them!
Current Water Temp
26
/ 78
Water Type
Salt Water
Climate / Biome
Tropical Marine
In This Exhibit
50 species | 500 animals
Where are we?
Indo-Pacific