We are proud to announce a new arrival of shark species!


They are located in our Caribbean Reef tank!
Like all bullhead sharks, they have broad, blunt heads, and crests above the eyes. But they have unique characteristics such as the harness-like markings. Their frontal teeth are sharp, while their back teeth are flat. They have spines at the frontal edge of both of their dorsal fins. They are also endemic to Australia!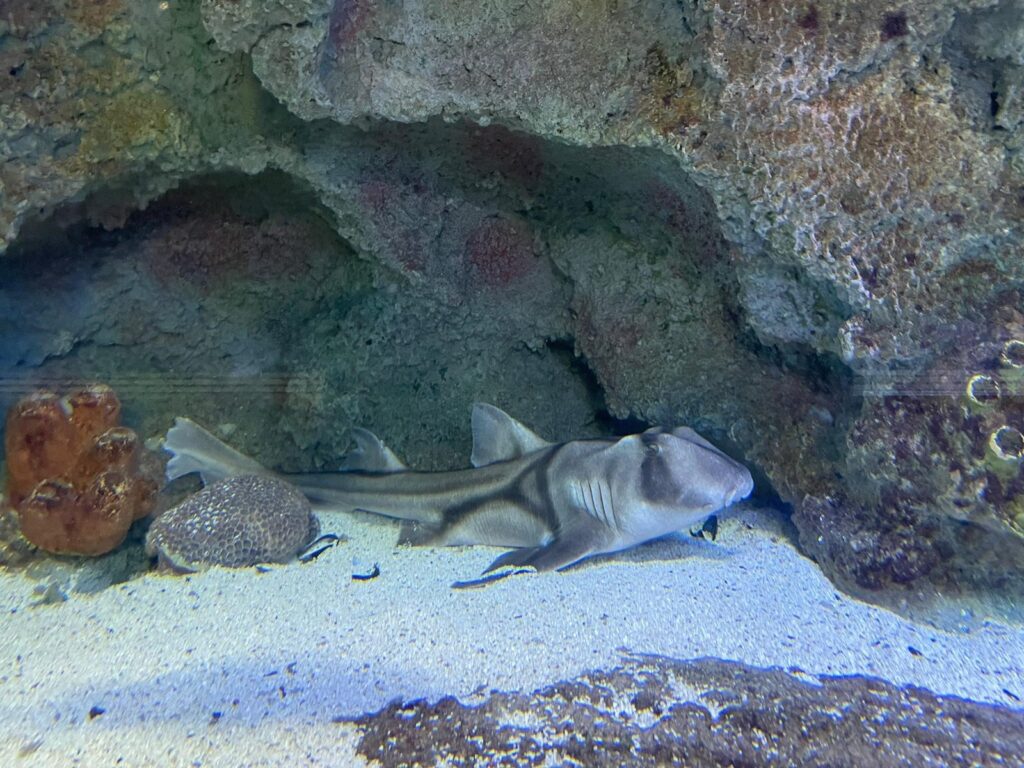 Port Jackson sharks use buccal pumping, where they swap between opening and closing their mouths and gills. This means they can sit still whilst sleeping.
Port Jacksons are different to our other species of Sharks. Our Sand Tiger Sharks use ram ventilation and buccal pumping to breathe which means they swim constantly so that oxygen-rich water is continually rammed over their gills.
Our female Port Jackson sharks are named from towns in Australia, we have four girls:
Kirribilli – Kirra
Koolewong – Kuli
Woolloomooloo – Wooly
Norah's head – Norah
Whilst our male shark 'Walumil' is the indigenous name for a Port Jackson Shark.
Though they are usually peaceful and calm, they are capable of a painful bite if they feel threatened. They have cool corkscrew eggs, the mother will bite the egg and screw the egg into some rock or crevices, this is so they don't wash away.
Come and visit our new Port Jackson sharks now at Blue Planet Aquarium!

But be quick…offer ends: Friday 23rd December 2022.