So, you're looking to become a marine biologist? Wise choice! Here at Blue Planet Aquarium, we have the pleasure of working with some of the UK's leading marine biologists and Zoologists, so have gotten to know firsthand how the profession works and what a rewarding role it can be.
Before you get you dive in and start working alongside marine wildlife, however, there are hoops to jump through, skills to gain and qualifications to earn. So, to help you on the way and point you in the right direction, here's our no-nonsense guide on how to become a marine biologist.
This guide will cover:
What is a marine biologist?
What does a marine biologist do?
Why would you want to be a marine biologist?
What qualifications do I need to be a marine biologist?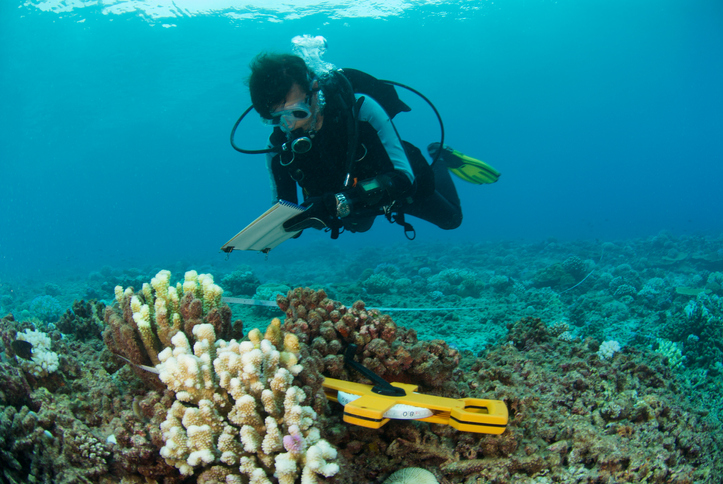 What is a marine biologist?
The role of a marine biologist is to study marine animals, plants, and other organisms to gain a deeper understanding of underwater ecosystems. It's important work, not least in the fight against marine habitat loss and the impact that climate change is continuing to have on all aquatic life.
Of course, there isn't a singular form of marine biology; the profession has tons of unique offshoots and areas that you may wish to specialise in. Some of the typical roles you might find in the broader field of marine biology include:
Marine biology researcher or assistant
Marine biology technical assistant
Zoologist/aquarist
Fishery manager
Marine ecology consultant
Reef restoration specialist
Oil spill response expert
It's not all scuba diving, coasteering and jetting around the world on speed boats, either. Depending on your role, you could just as easily be working behind a desk or in a laboratory – it all depends on your area of expertise and the skills and experiences you gain as part of your studies.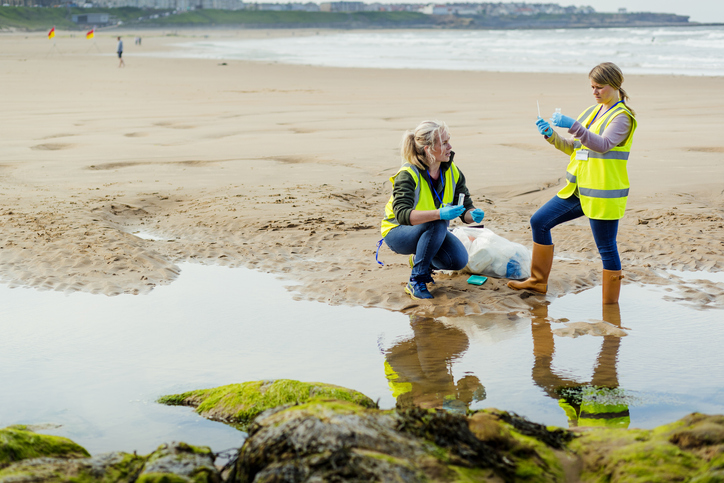 What does a marine biologist do?
Becoming a marine biologist sounds like a very cool job on paper. But what does the role actually look like day to day? And what can you expect to be doing?
Although your responsibilities will be very different depending on the area you end up working in, typical duties might include things like…
Carrying out risk assessments of prospective coastal and riverside developments, evaluating the impact this could have on local marine life.
Gathering information from fishermen and local authorities about how particular waterways are used and the types of aquatic animals typically found there.
Counting and categorising animal species within a particular area to monitor local populations.
Coordinating large-scale marine restoration projects, particularly in areas threatened by habitat loss due to human interference.
Analysing samples in a laboratory to report on particular environmental factors and water toxicity levels.
Remember, these are just a few examples of the types of things you may be doing as a marine biologist; your role could look very different should you choose to branch out into a particular field of marine biology.

Why would you want to be a marine biologist?
Are you still umming and ahhing whether to pursue a career as a marine biologist? Perhaps you're interested but aren't yet ready to take the leap and fully commit to the profession? That's perfectly OK, but here are some of the benefits and highlights that could help seal the deal for you…
You'll get to work with marine animals
Let's face it: most people become marine biologists for the chance to work with animals, whether that's fish, birds, or mammals. Granted, you may not get to do that right at the start of your career, but by setting yourself up with the right skills, experience, and qualifications, you'll be well-placed to work side by side with your favourite species in the future.
You'll contribute to the fight against climate change and habitat loss
Never before has the field of marine biology been as important. Now, scientists are not only focusing their efforts on learning more about underwater life but also on how to safeguard it for the future. And since marine biology is all about learning how different factors impact marine life, you'll be very much a part of the ongoing battle against climate change and aquatic habitat loss.
You can expect a varied and challenging career
From the laboratory to the cliff face, the depths of the ocean to the lecture theatre; who knows where your career as a marine biologist will take you! With so many different areas to specialise in and pursue, you can look forward to a wonderful and varied career – and the potential for an adventure or two.
You'll get to travel
OK, so this benefit isn't nailed on by any means, but it's not beyond the realm of possibility that your career as a marine biologist could see you travelling the world. From reef restoration projects in the tropics to species inventory and research work in the polar regions, there's always the possibility of travel in the field of marine biology, so if that sounds up your alley, it could be the perfect profession for you.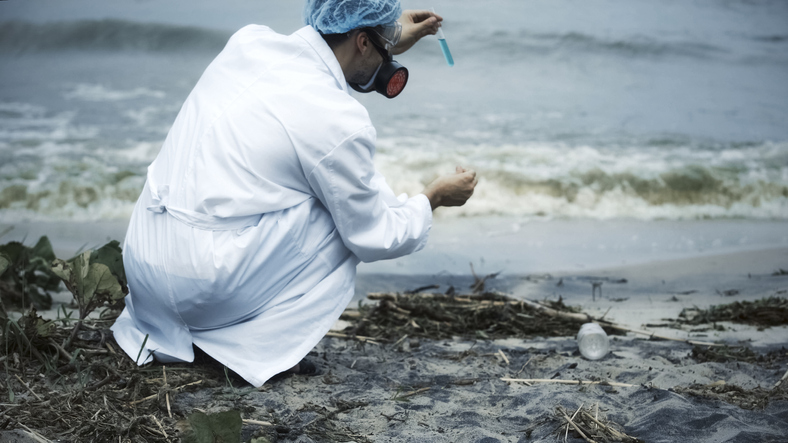 What qualifications do I need to be a marine biologist?
You'll almost always need a degree to pursue a career as a marine biologist, specifically in a marine biology-related subject. Indeed, if you achieve a general science-related BSc, you may need to sit an additional marine-related postgraduate course to stand any chance of becoming a full-time marine biologist.
Happily, if you decide early on that marine biology is something you'd like to pursue as a career, there are a handful of BSc degree programmes that are well-recognised within the profession. These include marine biology, marine science, oceanography, and coastal ecology, to name but a few.
Of course, your career as a marine researcher and biologist may naturally lead you to pursue other qualifications, with many of the best biologists going on to attain postgrad qualifications and PhDs. There are also a range of other vocational courses that may help your career, including diving skills and boating programmes, while work placements and sandwich courses are also not uncommon within the field of marine biology.
We hope this guide helps you decide if a career in marine biology is right for you – it's certainly a rewarding and varied proposition. In the meantime, why not pay a visit to Blue Planet Aquarium and meet some of the animals you could be working with in the future? Tap here to book your tickets.