The summer holidays are upon us, and that means the great scramble to fill six weeks with fun stuff has begun. Lucky for you, we're here to lend a helping hand with our guide to eight family days out in the North West.
From seaside trips to unforgettable attractions, there's plenty to keep the kids occupied right on your doorstep. We've included a real mixed bag here, including free day-out ideas and activities suitable for toddlers, so you can bust boredom and add a few to your holiday itinerary.
Sound good? Then let's jump straight into it.
1. Book your visit to Blue Planet Aquarium
Forgive us for prioritising self-promotion, but in our book, Blue Planet is the definitive day out here in the North West. Who doesn't love spotting their favourite fish from the spectacular showcase of marine critters on display? It's ideal for toddlers, teens and chaperoning adults alike. And best of all? It's all under cover – good news given the summer we're having.
Plan your visit and book your tickets to Blue Planet Aquarium here.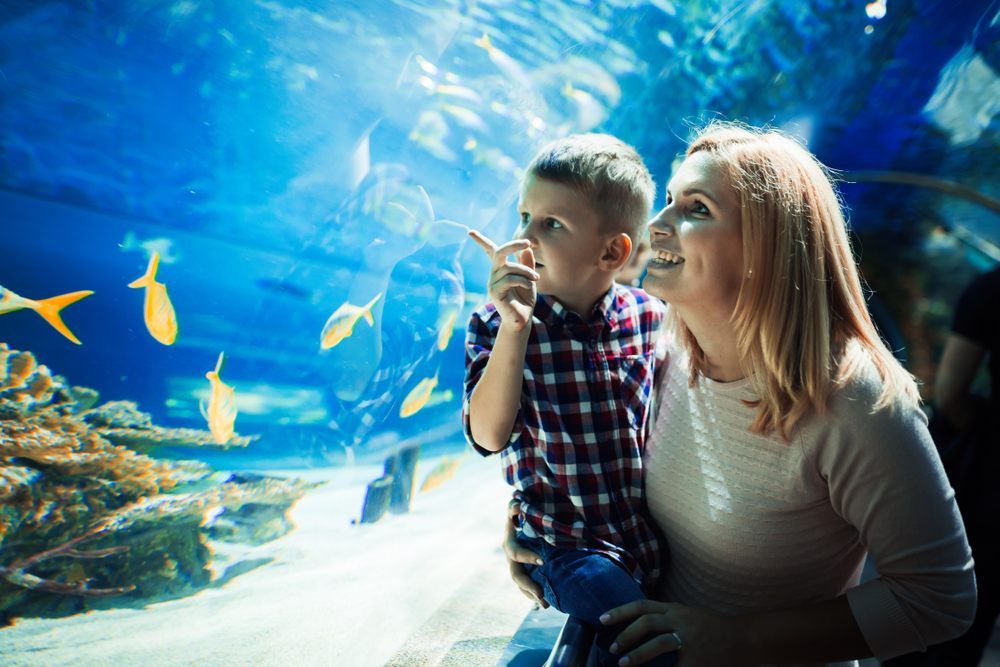 2. Hike through Beacon Fell Country Park
Fresh air? Tick. Wildlife? Tick. Adventure? Nailed on. And did we mention that Beacon Fell Country Park offers free admission, too? Talk about ticking all the boxes. This sprawling woodland is paradise found for gadabout families, with acres of moorland, forest, and farmland to explore on your own two feet. All you need now is a break in the weather to make the most of this brilliant free North West attraction.
3. Take advantage of free museum and gallery spaces
If there's one thing the North West does well it's free cultural attractions, including museums, galleries and visitor centres. There is the Tate Gallery at the Royal Albert Dock in Liverpool, which is entirely free, and you can stop by the neighbouring Maritime Museum at the same time! It makes for a great day out, come rain or shine. Most of them are super child-friendly too, so the little ones shouldn't take too much convincing. For a complete list of free attractions in the North West, we'd recommend this essential guide.
4. Make a splash at Cheshire Aqua Park
Are the kids not all that enthusiastic about the sound of yet another museum or gallery? Treat them to a day they definitely won't complain about with a visit to the brilliant Cheshire Aqua Park. This open-air water park features a Total Wipeout-style assault course where young children and teens alike can test their poise, speed and balance without tumbling into the drink. Wet suits and buoyancy aids are included in the price of your ticket, making it a reasonable day out that's worth it for the brownie points you'll receive in return.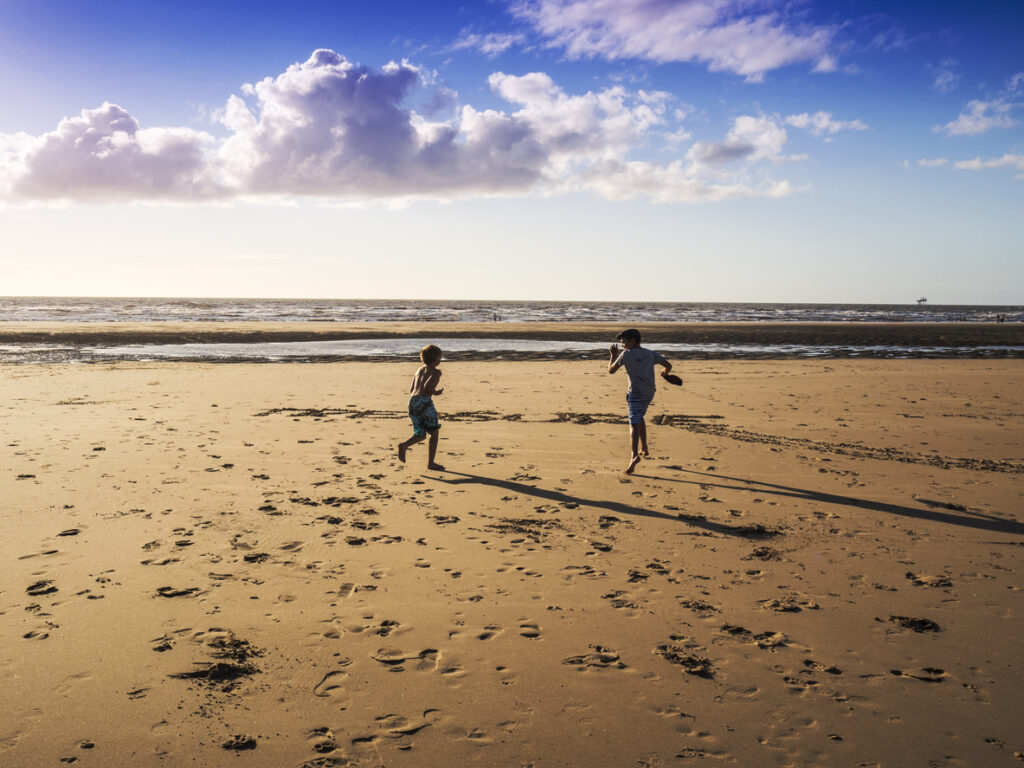 5. Hit the beach – and not just for the sunbathing
Here in the North West, we're lucky to have some spectacular British beaches on our doorstep, including Blackpool, St Anne's, Formby, and West Kirby to name but a few. And there's a lot more to do on these golden stretches of sand than simply sunbathe, whether that's hitting the arcades, enjoying a paddle or rock pooling by the shoreline (something we know plenty about). Even when the weather's not so beachy, there's always something to see and do at the seaside, so if you need some last-minute day trip inspiration, this is a safe bet.
6. Book your place at the National Football Museum
If your kids are counting the days until the new season starts, why not ramp up the excitement a notch with a visit to Manchester's inimitable National Football Museum? Documenting the beautiful game from its inception to the present day, this is an absolute must-visit attraction in the North West for the football crazies in your household. Expect tons of footie artefacts and exhibits, as well as plenty of interactive displays and activities that younger visitors will enjoy.
7. Enjoy some peace and quiet at the Dubwath Silver Meadows Wetland
Whether you're holidaying in the Lakes or live close by, a visit to the Dubwath Silver Meadows Wetland could be a welcome reprieve from Cumbria's more bustling spots. Located at the end of Bassenthwaite Lake, this peaceful nature reserve is teeming with birdlife, making it the ideal choice for animal-loving youngsters. And best of all? Visitors are encouraged to keep the noise down so as not to disturb nesting birds – music to the ears of at-breaking-point parents in need of some respite.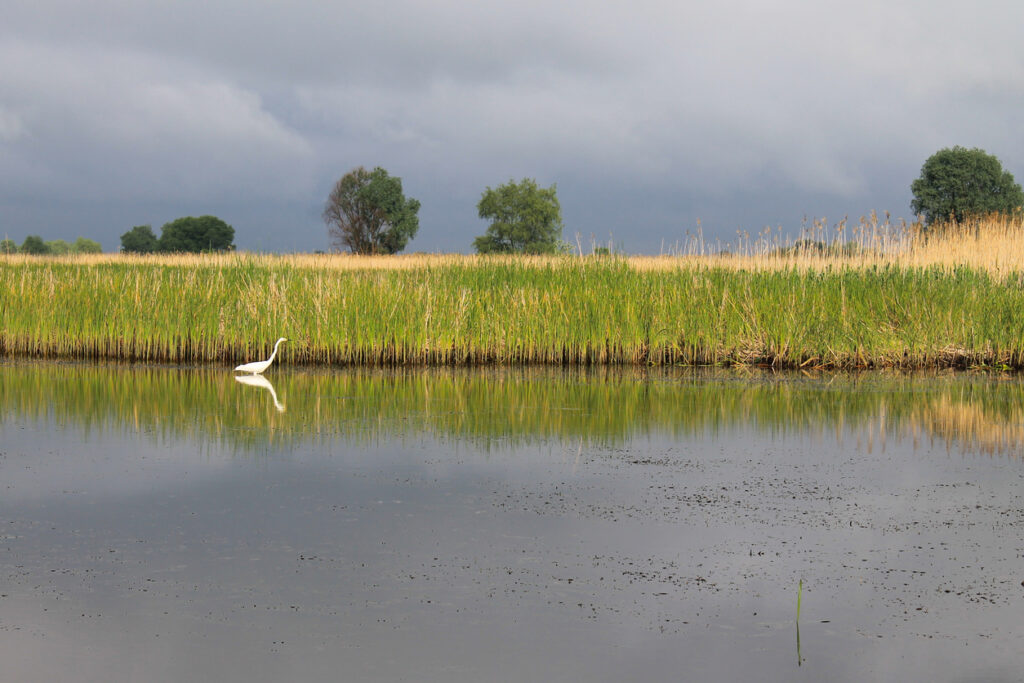 8. Talk a walk on the wild side at Adventure Now
From driving quad bikes to trying your hand at archery; firing pistols to savouring a campfire lunch; there's virtually no limit to the outdoor activities on offer at Adventure Now. Nestled in a secluded spot on the outskirts of Manchester, this dedicated site is overseen by a team of experts, always on hand to offer safety advice and equipment demonstrations. If you're looking for day-out ideas in the North West that are truly off the beaten path, you've just hit the jackpot.
We hope this guide has provided some fuel for thought on how best to spend time as a family this summer and beyond. If you're hoping to visit Blue Planet Aquarium during the six-week holiday, be sure to plan your visit and book your tickets well in advance to avoid disappointment.