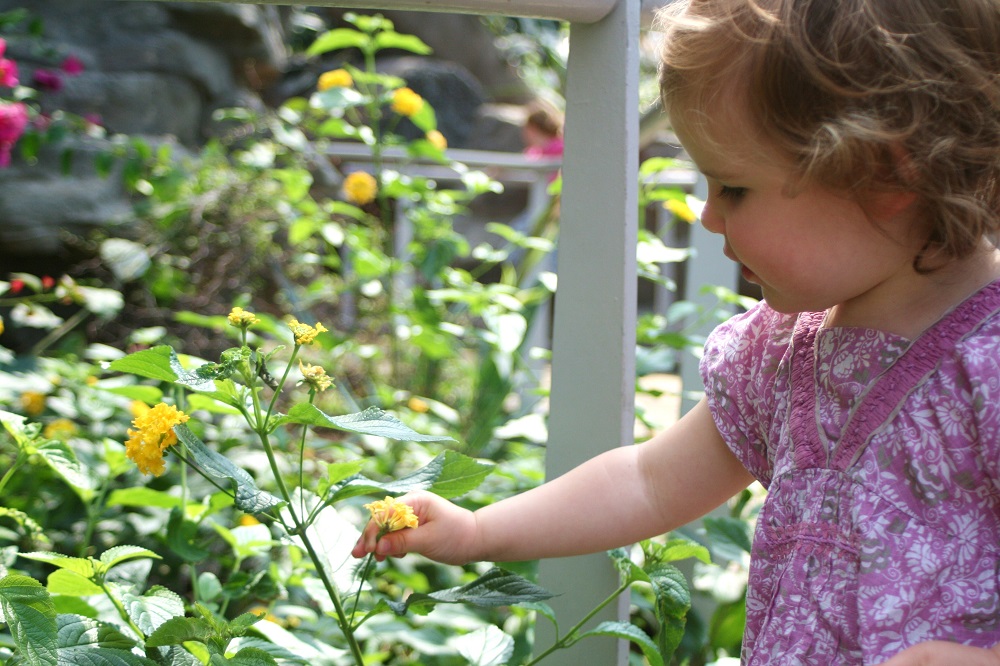 Welcome to Nature Walk, an open-air exhibit showcasing the diverse flora and fauna on display around Blue Planet Aquarium. From moorhens and mallard ducks to thousands of plants and wildflowers – it's the perfect introduction to our conservation-focused philosophy.
Bringing a new dedicated green space to the heart of Cheshire Oaks, our Nature Walk exhibit is a joint venture between Blue Planet Aquarium and local conservation groups who have spent years developing the site. Visitors are invited to breathe in the fresh air, switch off from the world and embrace the wildlife found on our new and exciting Nature Walk, all while learning about the importance of conserving local wildlife on their doorstep.
Find out more about what you can expect from our Nature Walk exhibit below.
What is the Nature Walk?
Nature Walk is a unique new feature of Blue Planet Aquarium that we're confident our visitors will take to like ducks to water! Sure, you won't find colourful marine critters here, but there is a lot for wildlife lovers to enjoy – from amphibians and birdlife to a deluge of insects, plants and flowers.
To create Nature Walk, we teamed up with local conservation groups to ensure that our wild green space offers the best possible habitat for local wildlife, flora and fauna. That means alongside enjoying thousands of colourful flowers and plants, visitors can look forward to spotting rare birds, insects and amphibians, many of which have sadly become a rare sight.
Of course, a central theme of the Nature Walk exhibit is conservation. From purpose-built bug hotels to shelters for hedgehogs, toads and bees, we've created a sanctuary for local wildlife that we hope will inspire others to think about how they can help give nature a hand on their own patch.
What's the atmosphere like?
You won't find any tropical tanks or unique marine habitats on display at the Nature Walk exhibit. Instead, this is all about local wildlife thriving in the good old British weather.
While Nature Walk is all about offering a wild green space for local flora and fauna, we've made sure to include plenty of features that allow our visitors to properly enjoy this enchanting natural space. From a hut-style viewing platform providing the ideal way to watch rare birds to an easy-to-follow trail – guests are just as welcome at Nature Walk as the animals that inhabit it.
Remember, Nature Walk is an open-air exhibit, so on rainy days you'll need brollies at the ready. On sunny days, visitors are welcome to enjoy a picnic at any one of the benches located around the site, all while savouring the unmistakable feeling of being one step closer to nature.
What will I find on the Nature Walk?
Nature Walk is an open-air green space exhibit that we hope to develop further in the months and years ahead. Although still relatively new, the area has already proven extremely popular, both with our human visitors and with the insects, amphibians and birds which now call the space home.
On your way around the Nature Walk, you'll stumble across a couple of homes we've created for birds and local creatures. Hedgehogs are a common sight throughout the space, though they typically only come out at night. As for birdlife, mallard ducks and moorhens promise to delight visitors as they relax in and out of the water.
Safe hideaways can sometimes be hard for small animals and insects to find, so our team has worked hard to build a multi-storey bug hotel made from recycled materials, which shelters anything from hedgehogs to toads, solitary bees to bumblebees, and ladybirds to woodlice. This safe space enables our friendly creatures to lay their eggs, raise their young and feel protected.
Elsewhere, the tree-lined pond is a central feature of the Nature Walk that has recently been developed in the hope that great crested newts, along with other amphibians, will make a home here. Over 5,000 wildflowers have also been planted, including red clover, birdsfoot trefoil and marigolds, bringing the area to life during the summer months.
Who would like this exhibit?
We'd like to think that visitors young and old can take something away from their stroll through our beloved Nature Walk exhibit. Although the space was created first and foremost with wildlife in mind, it's still a wonderful place to enjoy some fresh air and immerse in the beauty and diversity of local flora and fauna.
From colourful plants and flowers to the opportunity to spot rare birds, insects and amphibians – there's plenty for nature-loving guests of all ages to enjoy here. And since Nature Walk changes with the weather and the seasons, there's always something new to discover each time you visit.
What's more, since Nature Walk was developed as a wildlife conservation space, this is the perfect place for parents to teach their children more about the importance of safeguarding local plants, animals and wildlife. After all, as David Attenborough once said: "Bringing nature into the classroom can kindle a fascination and passion for the diversity of life on Earth and can motivate a sense of responsibility to safeguard it."
Learning about conservation
Conservation is central to what we're all about here at Blue Planet Aquarium. It's something that motivates all our decisions along with the type of exhibits we share with you.
Throughout our aquarium and adjoining Nature Walk, there are plenty of opportunities to learn more about conservation as well as what we're doing to help protect both native and non-native species. From our work with Bite-Back and the Bumblebee Conservation Trust to organised beach cleans – our people are always happy to answer any questions you might have about our important conservation work.
We hope, too, that Nature Walk inspires you to embrace wildlife conservation at home. After all, there are plenty of easy ways you can get involved, including making small wildlife-friendly changes to your garden. It doesn't matter what size your space is: set aside an area of lawn or part of a border, plant some wildflowers, and watch the bees and butterflies buzz in!
Accessibility
As well as conservation, making sure that all visitors can enjoy our exhibits is super important to us here at Blue Planet. Nature Walk is fully accessible to those with mobility issues, with paths wide enough to accommodate wheelchairs and mobility scooters.
For more information about accessibility at Blue Planet Aquarium, please visit https://www.blueplanetaquarium.com/visitor-info/accessibility/.
Related articles
Current Water Temp
n/a
/ n/a
Water Type
n/a
Climate / Biome
British…!
In This Exhibit
Numerous local plants and animals