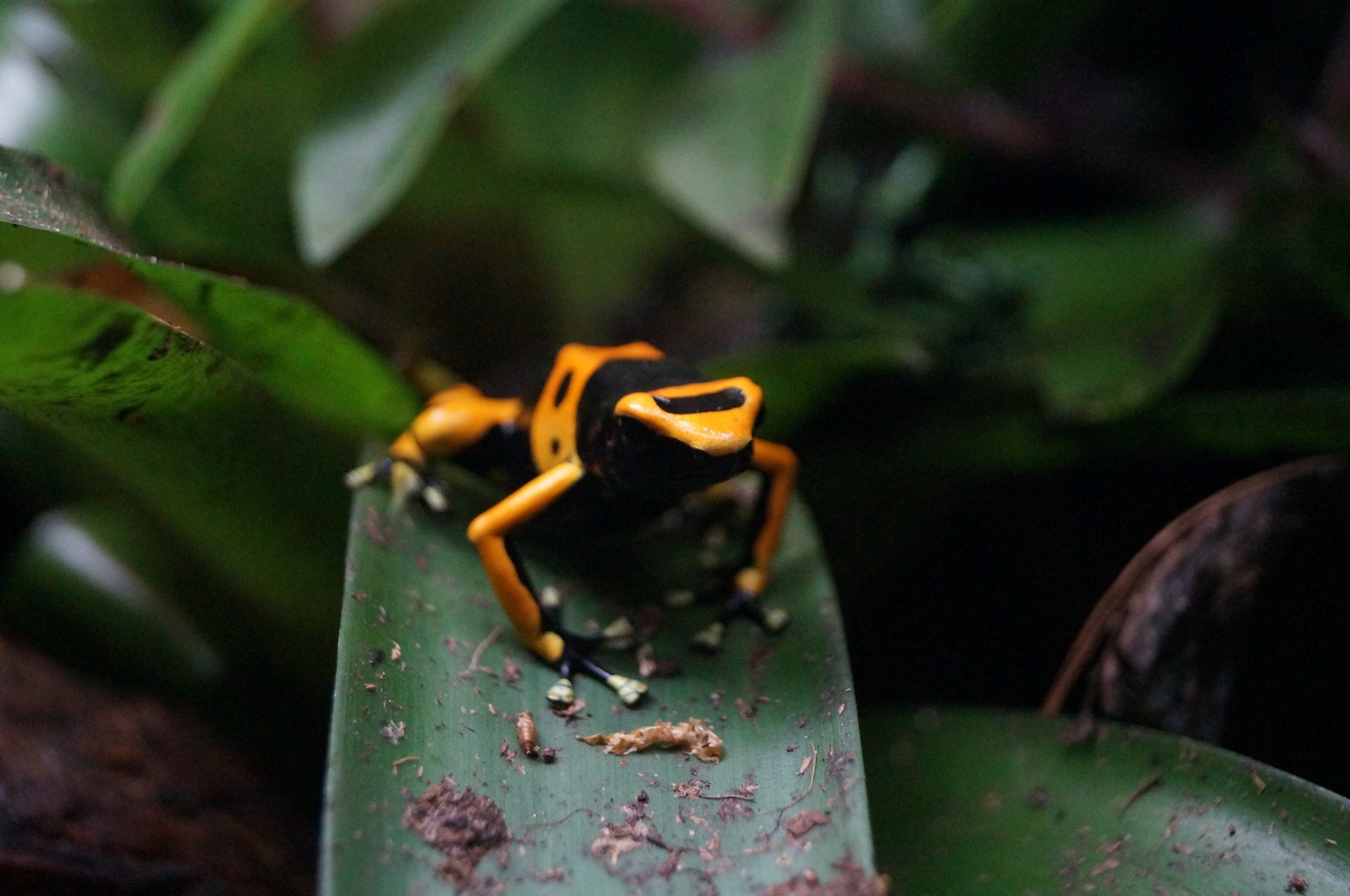 Learn more about the amphibian world in our Frog Zone exhibit, which is home to some of the world's most unusual and colourful species of frog.
Did you know there are around 8680 living species of amphibians and almost 90% of them are frogs?
Our frog zone exhibit is home to some of the most exciting and unusual frog species in the world.
From the Poison Dart Frog to the Phantasmal Poison Arrow Frog, these colourful creatures may look cute and harmless on the surface, but their rainbow colours and vibrant patterns actually serve as a warning to predators.
These tiny frogs are highly poisonous and can be deadly for humans and other animals if they come into contact with them.
At Blue Planet Aquarium, you have the chance to get up close and personal with these fantastic little frogs (behind the safety of thick glass, of course!).
Learn about how they and thousands of other amphibian species have evolved and adapted over time to thrive in the environments they call home.
If you're lucky, you may even get the chance to see the beginning of a new life cycle of frogs. Keep an eye out for frog spawn on the leaves of the plants in their tropical habitat!
Sadly, many amphibians, including the Golden Dart Frog, are considered some of the most critically endangered species in the world. This is due to the destruction of their rainforest habitats and the spread of diseases which are fatal to these frogs.
UK amphibians are also sadly on the decline due to the disappearance of ponds and wetlands across the country.
At Blue Planet Aquarium, we're committed to conservation and have an extensive and successful breeding programme taking place on-site.
Current Water Temp
26
/ 78
Water Type
Fresh Water
Climate / Biome
Tropical Rainforest
In This Exhibit
15 species | 80 animals
Where are we?
All over the World!