Celebrate! Kids' Parties at the Aquarium
Celebrate! Kids' Parties at the Aquarium
The most exciting place on earth to hold your child's birthday party this year is close to the sharks at Blue Planet Aquarium.
Minimum booking 10 children, maximum 20
At least one adult MUST be present throughout the whole party. One free adult with every party!
For parties we offer a discounted entrance rate of £10.75 per adult.
Only £14.95 per child
Blue Planet Aquarium Children's Parties are a fun and hassle-free way to celebrate birthdays in a safe, controlled environment providing an unforgettable experience for youngsters of all ages!
What's included in the two hour party fun:
Guided Tour
Aquatheatre Show and Animal Feed
Mini Face Paint for all
Choice of hot or cold food – details below
Hot Box – Pizza,  Chicken Nuggets or Fish Fingers, chips, drink
Cold Box – Sandwich, crisps, drink
See below for the range of additional extras that can be included on request.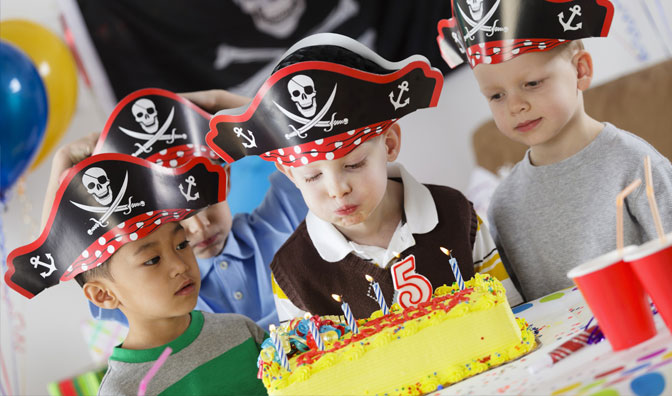 Add something extra special to your child's birthday party:
It is our aim to ensure all of our parties are special. Should you wish to add any extras to your booking these are some optional extras you can add to your party – .
Blue Planet Aquarium Underwater Birthday Message Board – £5
The birthday child's name and age will be added to our special message board underwater in our vast Caribbean Reef Exhibit which can be viewed whilst the party are travelling through the Aquatunnel.
Blue Planet Aquarium Goody Bags – £2, £3, £4 or £5 – see below themed extras that can be included
Foil Balloons – large £4.99 each
Clown Fish cuddly toy large £12.99 or small £3.99 / Shark cuddly toy large £12.99 or small £3.99 / plus a large range of other animals available from £6.99.
Note: Whilst we endeavor to provide food items listed, for operational reasons it may be necessary to substitute items on the day.
Please ensure that any food allergies are brought to our attention. Blue Planet Aquarium cannot be held liable for any of our own food products or any food products brought in by visitors, including Birthday Cakes. Whilst we cannot guarantee that any of our food products do not contain nuts or nut traces we will do all we can to cater for special dietary requirements.
Adult meals are not included in their entry cost, but this can be arranged prior to your visit. Please discuss this at the time of booking.
For more information or to book your party please call us on 0151 357 8804
New Kid's Diving with Sharks!
NEW – Now Kids can Dive with Sharks too! Check out our Junior Shark Encounter Kid's Dives!
Please follow this link or call us on 0151 357 8804 for more details.