What a Turt-ely amazing half term we've had!
As it draws to an end, let's dive in and take a look at what we have accomplished!

The room catered to nearly 1,000 visitors a day where they enjoyed many different Sharky crafts!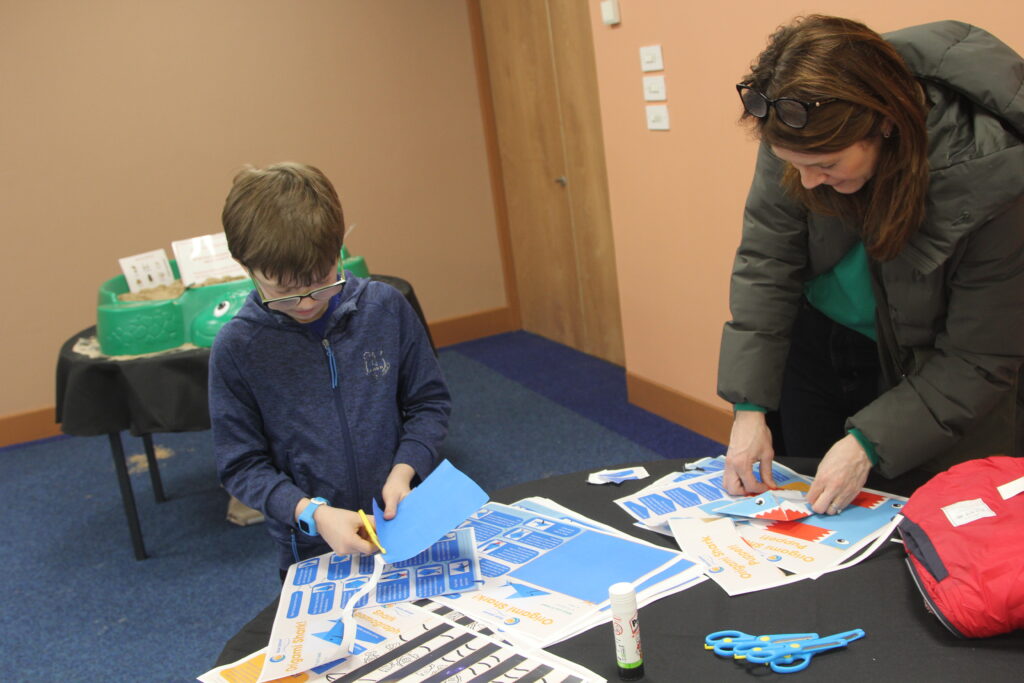 Visitors to Blue Planet Aquarium were ecstatic to see a whole room dedicated to crafts! look at our Tissue Paper art wall below: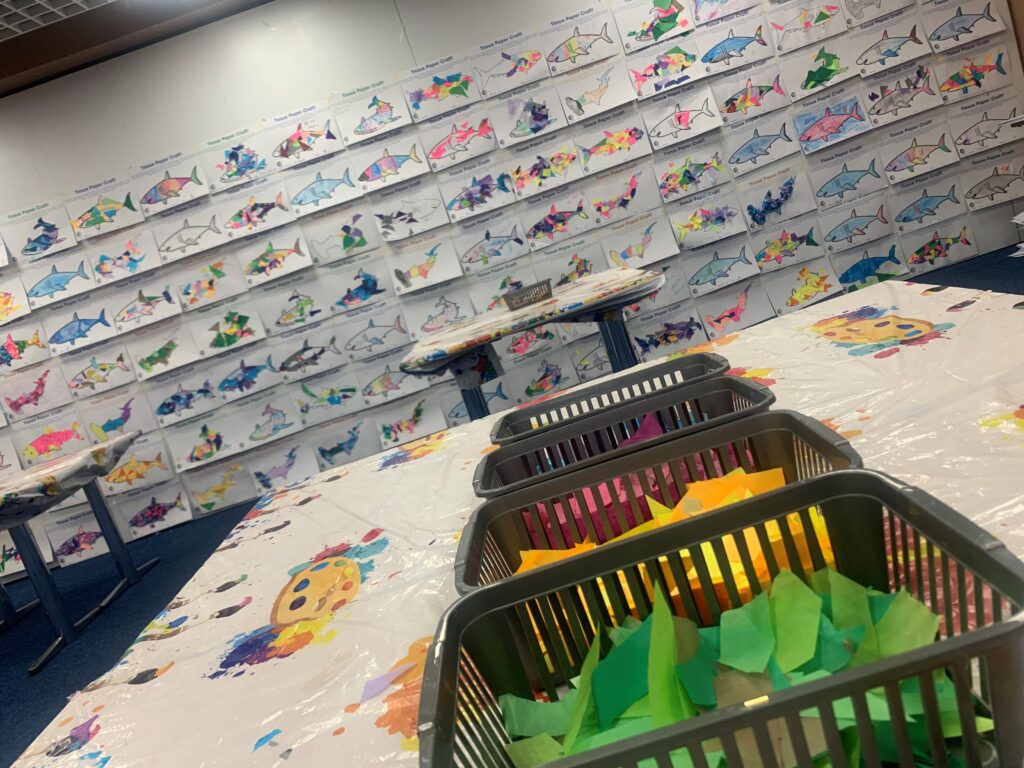 "It is an creative and exciting experience for the children, they are so entertained with the all the fun sharky activities. Our guests are able to show off their artistic skills and were made up they could take their own extra special shark fossil home which they dug for themselves in our sand pits". – Guest Experience Manager, Steff Cook.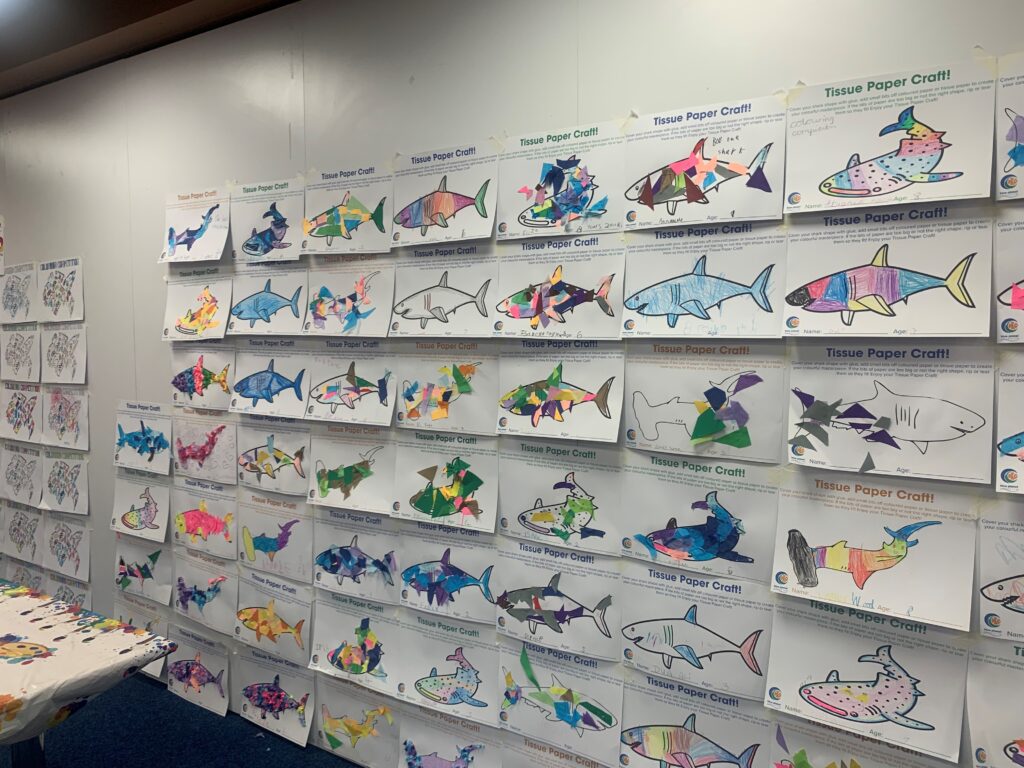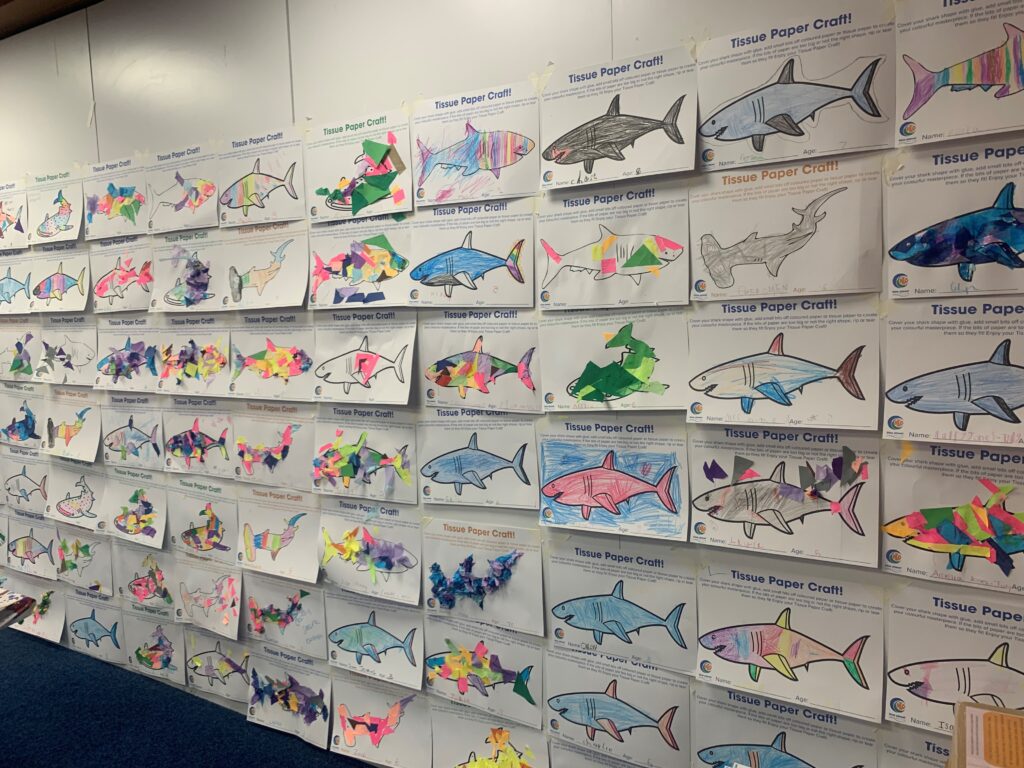 Visitors are currently entering the colouring competition daily, all of the winners are receiving their prices and are happy to be returning back to Blue Planet Aquarium with their winning tickets. There are a few more days left to enjoy some craft activites!