Visitors to Blue Planet Aquarium are in for a whale-y-good time this summer, as the highly anticipated BRICKLIVE Ocean Exhibition lands throughout the aquarium from 21st July to 3rd September.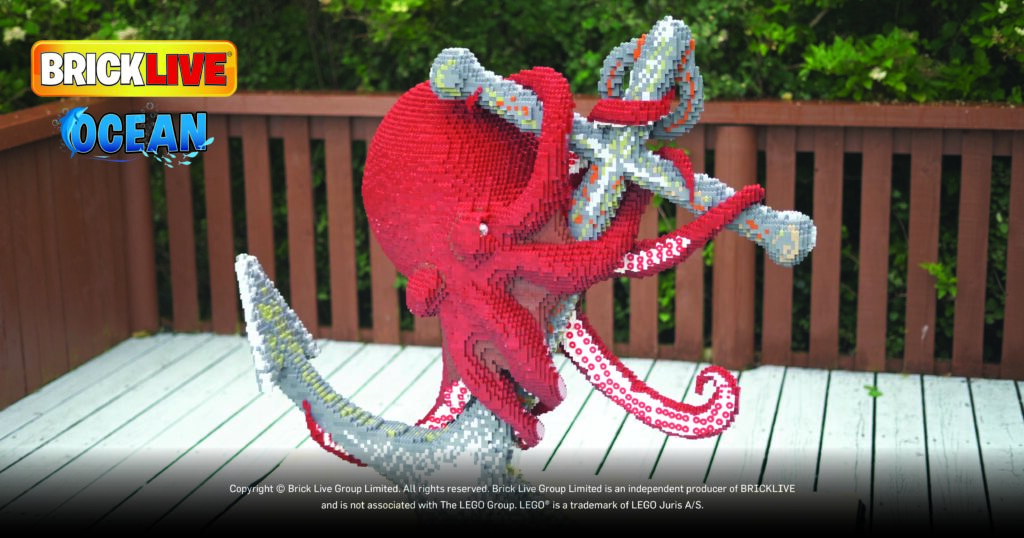 BRICKLIVE Ocean is an immersive exhibition showcasing a fish-inating collection of hand-built brick statues, made from 1,328,371 plastic bricks that give a fin-sight into the mesmerising world of marine life and life under the ocean wave.
The 25 brick models combine family friendly entertainment with education, with the model collection including octopuses, whales, turtles, crabs, dolphins and sharks (real ones can also be visited at the Aquarium, which is home to one of Europe's largest shark collections.) You can even learn how to dive in among them, for face-to-face interaction.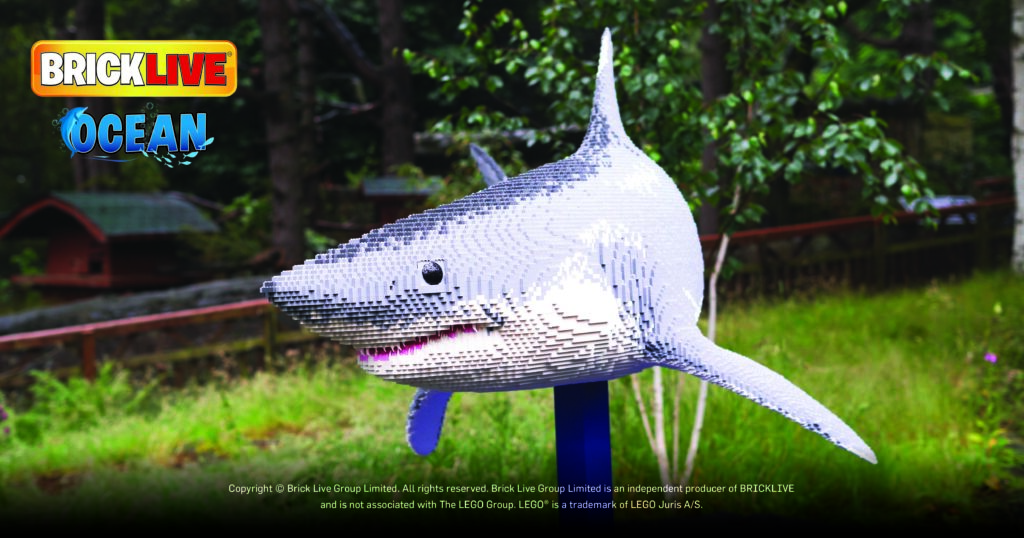 As well as the stunning brick models, the exhibition will also feature a range of hands-on activities and challenges for visitors to enjoy. Children and adults alike can get involved at building stations, creating their own ocean-inspired masterpieces.
There's also a Brick Trail where visitors can explore the aquarium, fact finding while enjoying all the brick creations.
Phil Verbinnen, General Manager of Blue Planet Aquarium, said: "We are incredibly excited to host the BRICKLIVE Ocean Exhibition at Blue Planet Aquarium. This event combines the beauty of marine life with the creativity of learning through play with bricks and offers a unique and educational experience for our visitors.
"We can't wait to see the joy and wonder on the faces of children and adults alike as they explore this incredible exhibition."
With plenty more activities and events to do and see this summer, make a splash at Blue Planet Aquarium!