We are dedicated to ensuring our guests have the best experience that can be achieved.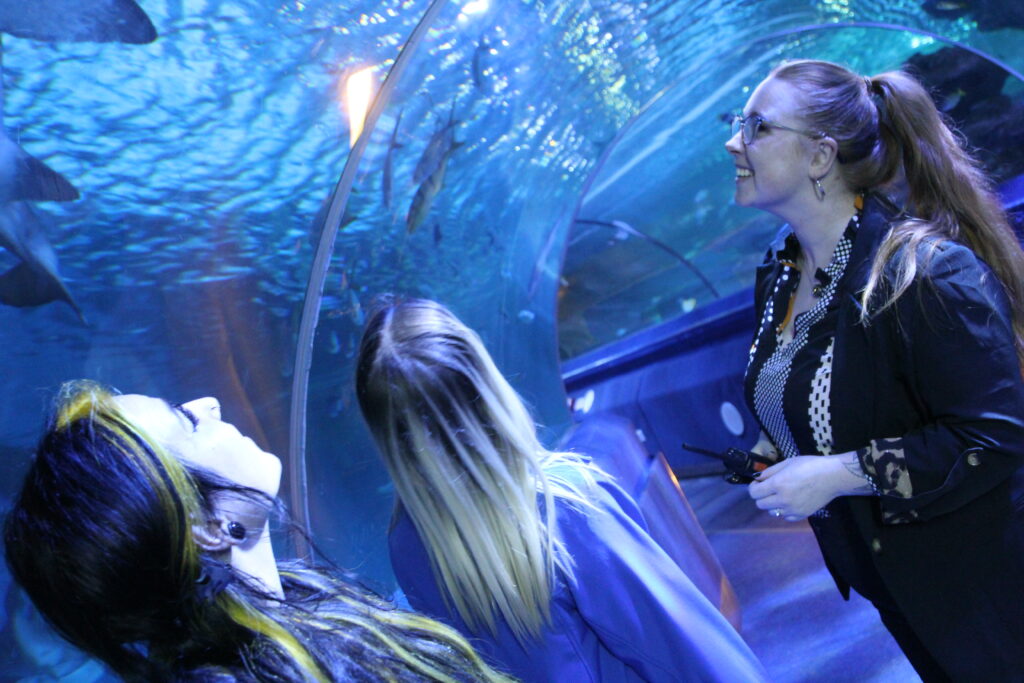 Say Hello to Steff Cook, who has recently been promoted from Visitor Services team leader to Guest Experience, Conservation and Education Manager.
Steff is responsible for ensuring the highest levels of guest satisfaction, daily operation of the front desk and liaising with any area impacting the guest's experience.
Steff is one of our most busiest members of staff, planning, directing, and coordinating activities to ensure exceptional service is achieved.
In her new role Steff has already revamped the educational classes we provide and has introduced colour and camouflage classes to all key stages to include our venomous habitants. Steff has big plans for conservation this year including, sponsorship's and working closely with our charity partnerships.
Steff says 'I have always been passionate about conservation for as long as I can remember, education is incredibly vital in the fight against species decline. I am very keen to provide all of this in one for a brilliant day out for our guests'. Steff is our longest standing visitor service member and her team continue to follow her lead.
Steff's education skills provides our school guests authentic opportunities for learning and gives early childhood centres, home educations and schools an opportunity to connect with the animals in a meaningful way. Steff provides operational support, training, motivating, and recognizing team members, encouraging them to thrive in their roles.
Exercising independent judgement and initiative, Steff carries out overall responsibilities such as respond to all guest concerns and guest satisfaction either in person, electronically or by phone.
After working in the Aquarium for four years and providing a professional upscale guest service experience in her previous role, we believe Steff will look after you more than anyone else could.