Puppies and dogs are regularly stealing hearts in our everyday lives. But have you ever thought about just how many are in our favourite TV shows, cartoons and films?
From supporting roles to the main characters, we're convinced there's no role that can't be filled by a cute dog.
And over the years, there's been many that have made a lasting impression. So how well do we all know the most famous furry friends? Let's find out…
Our methods
We created a fun quiz where users were shown an image* of a famous pet from a cartoon, film, or TV show given multiple-choice answers to choose from. Whether they gave a ruff guess or were paws-itive of their answers, we found out just how good each quiz taker was at identifying some of the most famous on-screen dogs.
What did we find?
Over half of our quiz takers (51%) managed to get top marks, that's 11/11 of the famous pooches! We reckon that deserves a round of ap-paws.
The rest of our users didn't do too shabby either, since nearly three-quarters (74%) scored above 9, and 21% scored between 6 and 8 marks.
Something else that caught our attention was that 5 films and tv programmes from this quiz were Disney or Disney Pixar-owned, and 9/10 people answered these ones correctly. As the giants of the film and TV industry, we'd be pretty surprised if these weren't the easiest to get right!
Want to see how well you know these famous pooches? Put your knowledge to the test by taking our quiz!
Warning: Don't read any further if you don't want to spoil the answers!
Still reading? Now that you've been properly warned, we'll look at each question individually to see which was easiest, which most people got wrong, and which had the most variation in answer…
Let's start with an easy one…which TV show or film is this cheeky chap part of?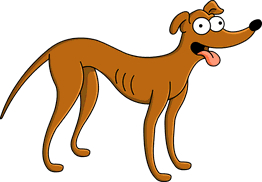 Starting off strong, almost all of our quiz takers had no trouble recognising this famous pooch as being from the long-running cartoon series, The Simpsons. Less than 1 in 10 actually got it wrong!
First shown in 1990, this show has been going for over a quarter of a decade, so it's no wonder that people know exactly who 'Santa's Helper' is.
Which film or TV show is this puppy from?
Since this is another one that's been around for a while, it'll come as no surprise that nearly everyone – 98% to be exact – got it spot on. Of course, it's none other than 'Slinky' from Pixar's Toy Story.
This loveable character was only mistaken by 2.5% of quiz takers, with 1.5% choosing Paw Patrol as their answer and less than 1% guessing Wall-E or Inside Out.
Let's try another cartoon…which film or TV show does this pooch belong to?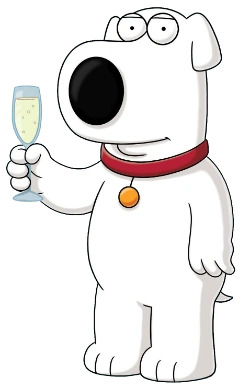 Keeping the cartoons going, our next question asked which film or TV show the comedy character 'Brian' is in, with the choices being Family Guy, American Dad, The Simpsons or Futurama.
Nearly 92% of people correctly identified him as a famous Family Guy cartoon character. And since he features in countless episodes of the series that's been on our screens since 1999, alongside the Griffin family, it would be a really ruff deal if people didn't know who he was!
Now let's try a real life puppy! What film or TV show is this dog from?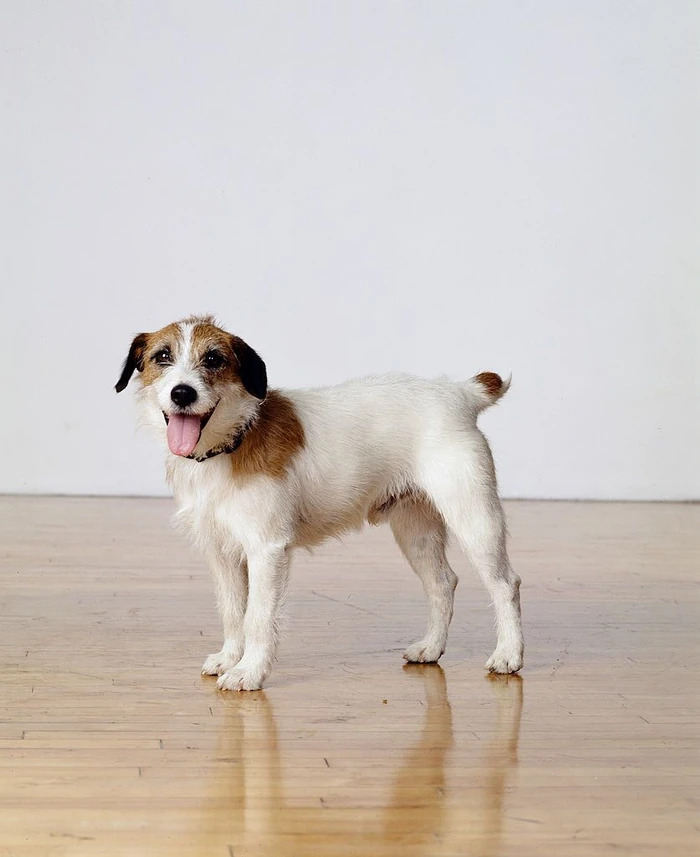 83% recognised this adorable real-life puppy from Frasier!
However, 7% thought this dog was from Everybody Loves Raymond and another 7% thought this dog was from the TV show Seinfeld. 3% also thought they recognised this dog from Friends. As one of the older shows featured in the quiz, it might be one that the younger generation is less familiar with.
Where have you seen this cartoon pooch before?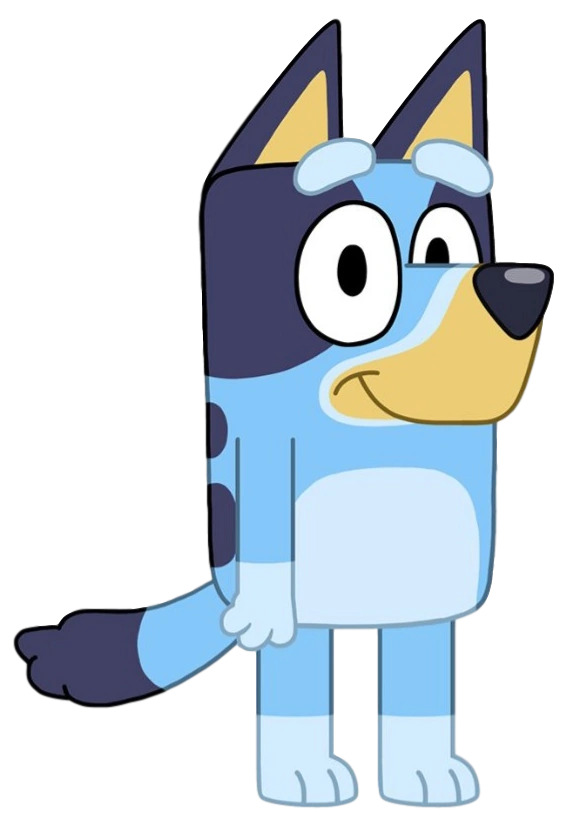 Moving on to a much more recent cartoon, 88% successfully answered this question with Bluey. Although 8% might've gotten it mixed up with Paw Patrol, we'd say this is still pretty good going for the newest program in our quiz. Of course, it might help that it's owned by Disney…
This might be a tricky one…which film or TV show is this pooch part of?
Well, colour us impressed!
85% got this trickier question right, correctly answering that this pooch was part of Courage the Cowardly Dog. This cartoon pup is obviously much more popular than we realised, our bad!
Where is this robotic dog from?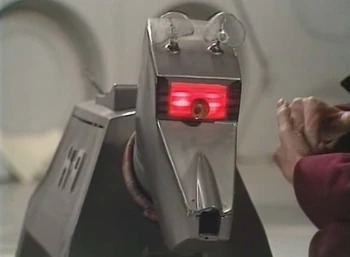 We see all of you Sci-Fi fans!
85% recognised the robotic dog as being 'K-9' from Doctor Who. Making his first on-screen appearance more than 10 years after the program started in 1963, he's had several decades to make an impression on us. And it's clear from this quiz that he's done just that!
Do you remember which throwback TV or film this pet is from?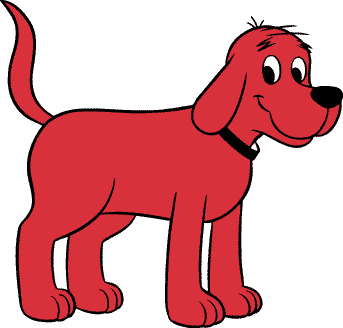 This question received the highest number of correct answers, with an exact total of 98% of quiz takers recognising Clifford the Big Red Dog!
Only 2% got this wrong, with 1% saying the red dog starred in Garfield, 0.5% guessing he was in The Secret Life of Pets and just 0.2% choosing 101 Dalmatians as their answer.
Could this officially crown 'Clifford' as the most famous of our pooches? We think it might!
Which film or TV show is this fluffy boy part of?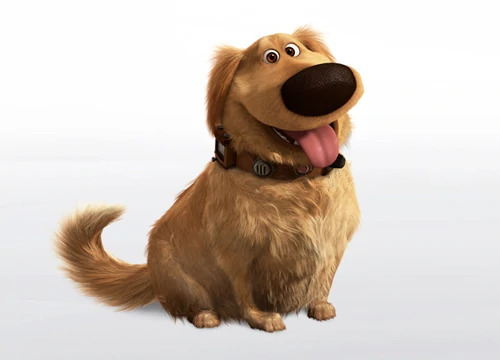 89% recognised this loveable retriever as Dug from the film Up, which is definitely a respectable score.
But, if like the 7% of quizzers who got this wrong, you also missed out on watching this film, be sure to get the tissues out before pressing play. It's a real emotional rollercoaster, but it's a must-see!
Which TV show or film is this funny-looking fellow from?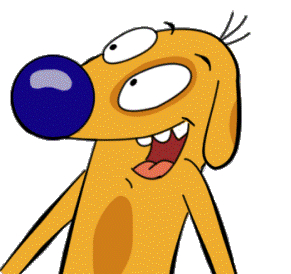 As the only Nickelodeon show to feature in our quiz, we were curious to see how well people knew this on-screen dog compared to the Disney and Pixar ones.
Although not the worst score, only 81% guessed Catdog correctly. Just under 1 in 5 got this wrong, with 10% thinking the dog was from Adventure Time and 7% guessed it was a character from the comedy series South Park.
Finally, which film or TV show is this cutie from?
Brooklyn 99 fans, prepare to be disappointed.
While Cheddar is mentioned all the way through the show, only 65% managed to answer this one correctly. In fact, this was the lowest correct-scoring question of them all!
We guess we can let this one slide though, since he only made his first appearance in 2016 and isn't really a main character.
To find out more about us at Blue Planet Aquarium or to book tickets for your next visit, visit head to our homepage.
*Quiz Images Source: Fandom