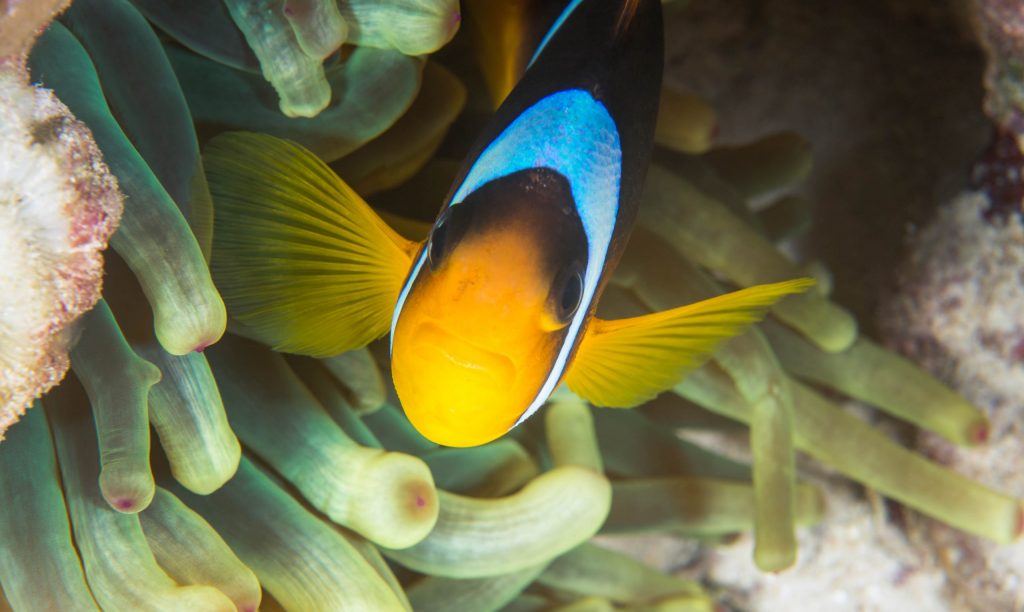 There are so many streaming platforms to choose from nowadays, including Netflix, iPlayer, Amazon Prime and Disney+. It's no surprise that there're all sorts of breath-taking and awe-inspiring documentaries about the deep blue sea available. From inspiring films on incredible marine life to thought-provoking features. Raising awareness of issues such as conservation and pollution. The variety of documentaries available lets you explore the depths of the oceans from the comfort of your own home.
Amazing as they are, the sheer number of documentaries on these streaming platforms can be overwhelming. To help make it easier, we've collected 10 of the best ocean documentaries. So that you and your family can watch together without worrying about getting wet.
1. Mission Blue
A superb documentary about the life and work of oceanographer and marine biologist Dr Sylvia Earl. The film takes viewers from Dr Earl's home on the Gulf Coast through to her life's work on waters around the globe. It's a truly fascinating watch.
From studying marine algae for her doctorate and working as a researcher at Harvard. Living underwater as an aquanaut in the Caribbean, Dr Earl's aquatic credentials are second to none. Called 'Her Deepness' by her fans, it's easy to see why; she's logged thousands of hours underwater, even descending to some of the ocean's lowest depths in innovative, state-of-the-art submersibles. An incredible look at a life dedicated to waters around the world.
Available to stream on Netflix
2. The Blue Planet
It might surprise you to know that the first Blue Planet series aired all the way back in 2001. This ocean documentary still hasn't lost any of its impressive impacts. Using underwater photography to capture creatures and behaviours that had never before been filmed. The Blue Planet is a bit of a pioneer. It took five years to complete and filmed in over 200 locations. If you missed out on this the first time around, it's worth watching how the endlessly popular series began. And of course, it's all narrated by the legendary David Attenborough. Offering a voiceover that's as insightful as it is comforting. What more could you want?
Available to stream on BBC iPlayer
3. Blue Planet II
Still, looking for more from Sir David? You might as well continue your deep-sea exploration with the 2017 sequel to the first series! Taking to the seas once more, this documentary voyages the ocean. Giving insights into its inhabitants. The series is an incredible, fascinating look into parts of the sea we still know very little about. Informative and inspiring, there's no arguing that the show itself looks amazing, with colourful, high-definition photography capturing every detail. From vivid tropical seas to the harshest of Arctic coasts, all soundtracked by a huge score from composer Hans Zimmer. These 50-minute epics never fail to impress.
Available to stream on BBC iPlayer
4. Our Planet
Attenborough again? Why not. The national treasure lends his voice once more to this Netflix series. It takes a look at the human impact on the environment. Showing how climate change is affecting creatures of all kinds. Backed by the World Wildlife Fund and made by the same production team as Blue Planet. Netflix's first nature documentary offers viewers both a visually impressive treat and a stark warning. Revealing how much our actions create enormous issues for wildlife across the globe.
Available to stream on Netflix
5. Night on Earth
Ever wondered what animals get up to at night? Ok, it's not exclusively about the oceans. However, this innovative wildlife documentary gives us a glimpse into the nocturnal habits of all manner of creatures. Shot entirely at night using state-of-the-art, low-light camera technology. Night on Earth takes a look at what happens when the sun sets. More than just a series of animals sleeping, there's a surprising amount of drama to these twilight-set episodes. As well, the technological innovations used to capture such behaviour are unlike anything you've seen before.
Available to stream on Netflix
6. Sharkwater Extinction
Compared to Blue Planet II, Sharkwater Extinction isn't exactly a film you can stick on at the end of the day and admire passively. This is for anyone looking to learn about one of the biggest ocean issues lurking beneath the surface. Rob Stewart's film on the billion-dollar illegal shark fin industry is well worth checking out. Given an extra dimension by the fact that Stewart passed away during its filming, it's a powerful watch. Showing how we still have a long way to go before the practice of 'finning' is ended completely.
Available to stream on Amazon Prime
7. James Cameron's Deepsea Challenge
Have you ever seen the filmmaker's aquatic adventure, The Abyss? If you have it should come as no surprise that James Cameron is a huge fan of diving. He spent countless hours exploring the depths when researching The Titanic. The challenge of the title shouldn't be taken lightly here. Cameron attempts to become the first person to solo dive to the bottom of the Mariana Trench. Which is the Earth's lowest point. Sounding like something out of his films, Cameron even helps design the submersible used to accomplish the goal! All in all, it's a thrilling, surprisingly tense affair that makes for some riveting viewing.
Available to stream on Amazon Prime
8. Dolphin Reef
Released in April earlier this year, Dolphin Reef follows the three-year-old bottlenose dolphin, Echo. Almost like a live-action Finding Nemo. Echo loves nothing more than to play around in the coral of the Pacific Ocean. Dutifully watched over by his mum Kumu. Sounds like paradise, right? Well, growing up near some of the ocean's most fearsome predators, living becomes more of an issue of survival. Narrated by Hollywood royalty, Natalie Portman. This ocean documentary is a fascinating glimpse into the life of one seriously adorable dolphin.
Available to stream on Disney+
9. Chasing Coral
On the subject of coral reefs. This documentary follows a team of divers, scientists and photographers as they investigate how the daily deterioration of coral as a habitat is affecting marine life. An award-winning documentary about the effects of global warming on our ocean. The film pulls no punches in showing how such a complex ecosystem might one day end up disappearing forever.
Available to stream on Netflix
10. A Plastic Ocean
Ever wondered what happens to all the plastic that we throw away? A Plastic Ocean is a stark look into the truth of our rubbish habits. Award-winning journalist, Craig Leeson, teams up with world champion freediver, Tanya Streeter. Together they created a documentary that's an impressive adventure into the deep of the ocean. It's a reminder of just how much the act of improper recycling can create problems for the creatures calling the water their 'home'.
Available to stream on Netflix
Looking to experience some of these incredible creatures and their habitats for yourself? From diving with sharks to annual passes visit our home page.