Blue Planet Aquarium is thrilled to announce that its own staff member, Donovan Lewis, has won the annual BIAZA (British and Irish Association of Zoos and Aquariums) photography competition!

Blue Planet Aquarium Diver, Donovan Lewis has won the 'Behind the Scenes' category with 'Hold Your Gaze' at the popular annual competition, entered by hundreds of budding zoo and aquarium staff and volunteers across the UK.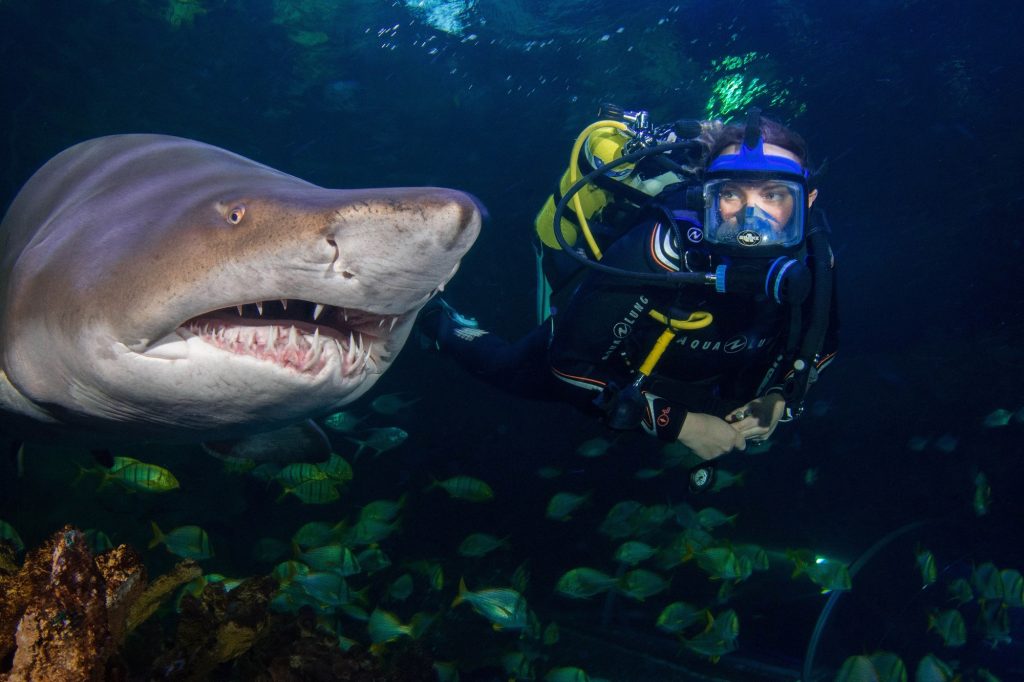 The photograph was taken at Blue Planet Aquarium during a shark dive. Visitors receive PADI recognised training with experienced divers such as Donovan and can get up close to giant sharks without a cage – offering the perfect underwater stage for a stunning photograph.

Competition judge and BIAZA spokesperson Andrew Hall said: "Huge congratulations to all of our winners! Every day our zoos and aquariums share the extraordinary beauty and fragility of the natural world and this is evident in the incredible winning photos. Now more than ever our society needs zoos and aquariums."

"We were blown away by the incredible entries to the competition – from the love and care of the keepers to the engaging personalities of the animals, our zoos and aquariums are amazing organisations, making our world a better place." continued Hall.

The annual competition was judged by TV naturalist Nick Baker among others. There were four categories: Life in a BIAZA Collection, Behind the Scenes, Hearts and Minds, and In the Moment.

To find out more about the shark dive experiences available at Blue Planet Aquarium see the following link, or call the team on 0151 357 8804. Shark Dives are available to both adults and juniors either looking for an exhilarating experience for themselves or as a gift for a shark enthusiast!