School Visits
School Visits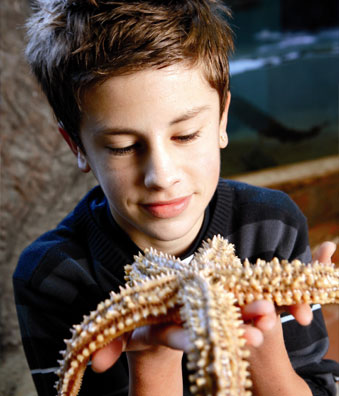 Blue Planet Aquarium is the ideal location for an Educational School Visit!
Bring your class to dip their toes into a unique education experience.
Education prices start at just £7.95 per Child (£9.00 peak months May to August).
FREE entry for teachers & classroom assistants. Using ratios 1:4 (Nursery) 1:6 (Primary) 1:10 (Secondary)
FREE pre-visit for one teacher per 30 students once booking has been made
FREE downloadable resource packs for use during your visit
Added Value National Curriculum based Educational Classes
Guided tours & tank talks
Pre-order your souvenir goody bags
Ample easy on-site coach parking. Blue Planet Aquarium is within easy reach of Manchester, Liverpool and Chester.
Minimum of 20 paying children.
We'd be happy to help you arrange a fantastic school trip, call us on 01513 578804 and we can help! Bookings now being taken for 2019.
Educational Classes Info
Primary
Key Stage 1 & Key Stage 2
Secondary
Key Stage 3 & Key Stage 4
Free Downloadable resources
Click Here to download a risk assessment document for school visits
Click Here to download your FREE visit resource pack
Click Here to download your FREE Quiz Sheet
Links to other related PDFs
[pdf href="https://www.blueplanetaquarium.com/pdf/handy_hints.pdf"]Handy Hints[/pdf][pdf href="https://www.blueplanetaquarium.com/pdf/InfoPackLetter.pdf"]Information Pack Letter[/pdf]
For a discount on School Coach Rental please click here.
For more information or to book call our school bookings team on 0151 357 8804