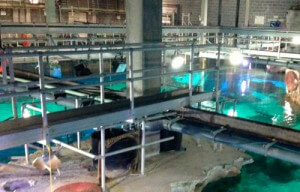 The holidays may be over but here at Blue Planet Aquarium work behind the scenes continues apace, and you can share in all this every Saturday with one of our Access All Areas tours.
For just £3 per person extra why not take the tour to see our shark tank like you've never seen it before plus a tour of our quarantine area with our unique insight into a behind the scenes breeding programme as well as our coral fragging programme.
Ask our staff on your visit for details!